Enrolment at Welcome Bay School
Enrolling at Welcome Bay is as easy as picking up the phone or calling in to the office and making an appointment.
These enrolment meetings with Jamie (Principal) or Nikki (Deputy) happen Monday to Wednesday. This hui begins the partnership between home and school, which we both want to be an educationally powerful one so our children can fly in their life and learning. Once we have met, if your child has been to a previous school we will make contact with them to ensure we have all the information we need. Your child will start the following Monday. If your child is four and they will join our Kick Start Programme.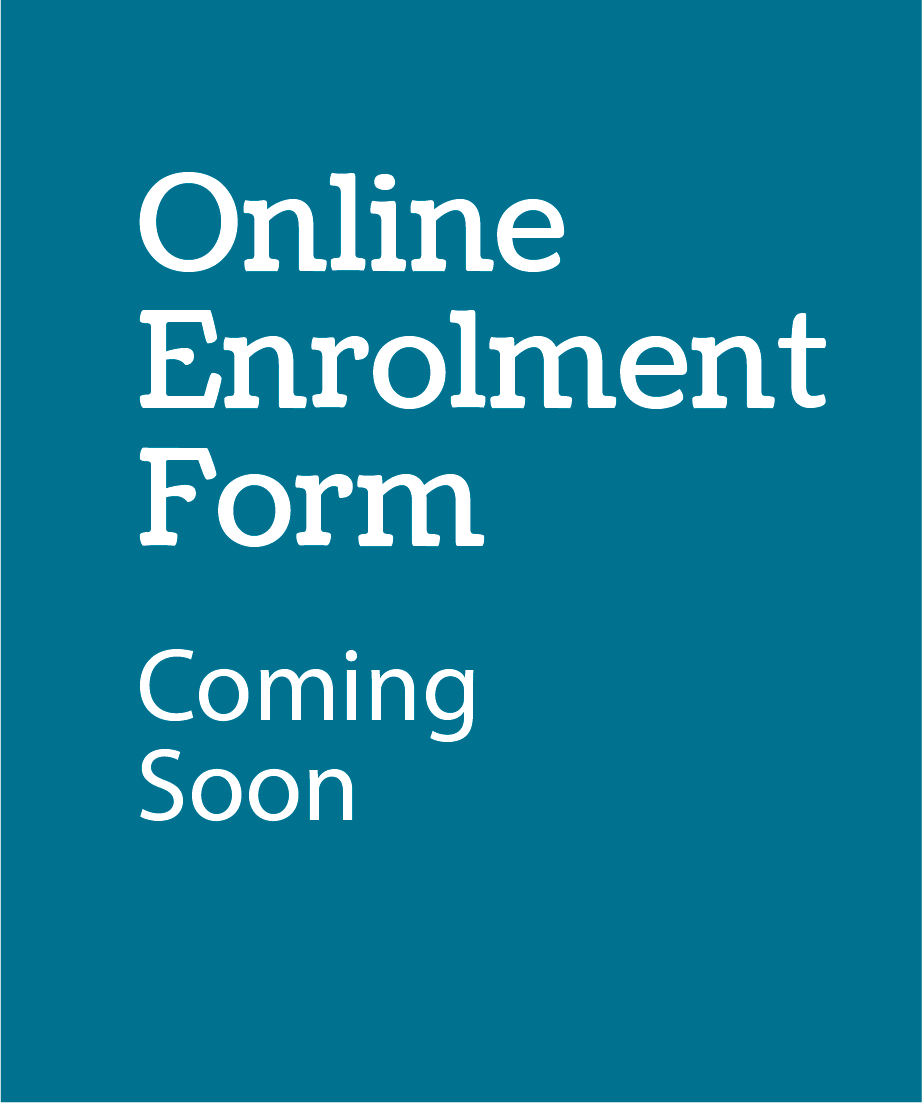 The Kick Start programme is for those children who will be turning five years old this year. It is an opportunity for whānau to bring their child to school for four sessions (Monday 2 - 2:45pm) in the 4 weeks prior to them starting school.
Kick Start helps to ensure a smooth and enjoyable transition to school for both your child and you the family.
Kick Start helps our learners and their families develop a clear understanding about what we value at school.
Kick Start helps parents understand how they can support their child at home in preparation for school life and learning.
Kick Start begins the partnership between home and school, which we both want to be an educationally powerful one so our children can fly in their life and learning.
Uniform
Our school has an awesome school uniform. It is compulsory for all pupils. It is very smart, practical, affordable and we expect it to be worn with pride as our tamariki represent our school.
Our uniforms can be purchased from NZ Uniforms 94 Elizabeth Street | Ph (07) 985 6213 www.nzuniforms.com
The friendly staff will help you try on uniforms and they know exactly what our school requirements are. Uniforms can also be ordered from NZ Uniforms online and will be promptly couriered to school. NZ Uniforms provides a lay-by facility, alternatively they also accept WINZ quotes. It is essential that you name your uniforms so that found property can be easily returned.
Stationery
All items of stationery required for school are available at school. Stationery is purchased at the office or through our school shop.
Welcome Bay School Zone
Our school operates an enrolment scheme (school zone). This scheme helps to protect our school from overcrowding. If you live within the school zone, then your children are guaranteed a place at our school. Out-of-zone applications for enrolment are considered through a ballot system, and are subject to available places in suitable classes.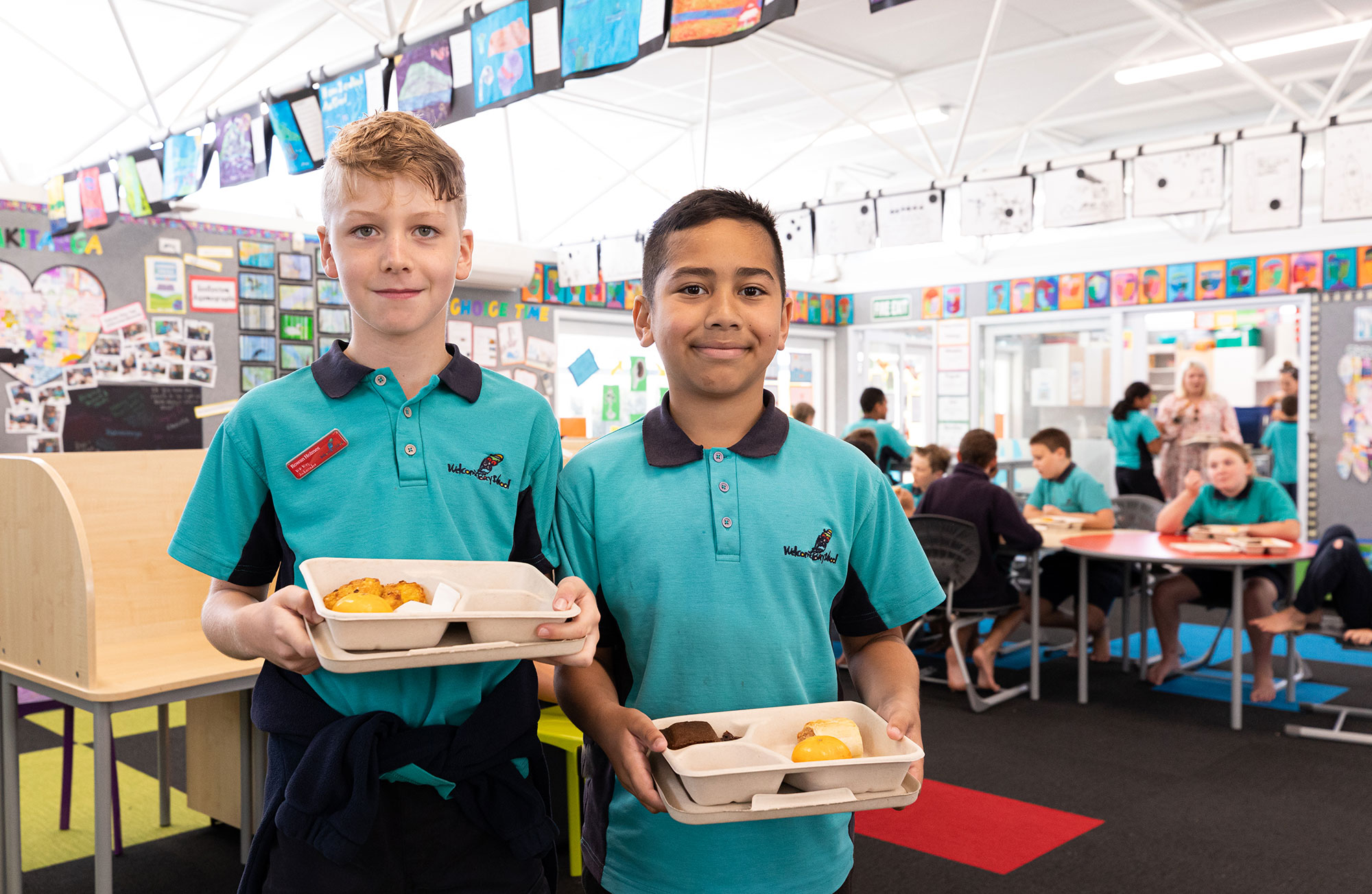 Free Healthy School Lunches
Welcome Bay School are very lucky to be included in the second pilot of the Ka Ora, Ka Ako | the healthy school lunches programme across New Zealand. This means that every child at Welcome Bay School will receive a free and nutritious lunch each day from Term 4 2020 through to the end of 2021.
Ka Ora, Ka Ako aims to reduce food insecurity by providing access to a nutritious lunch every day. Research indicates that reducing food insecurity for children and young people:
improves wellbeing
supports child development and learning
improves learners' levels of concentration, behaviour and school achievement
reduces financial hardship amongst families and whānau
addresses barriers to children's participation in education and promotes attendance at school
boosts learners' overall health.
We have partnered with Bay Catering to provide our tamariki with their lunch.
All dietary and allergy needs will be catered for and information collected upon enrolment.
SKIDS
SKIDS (Safe Kids In Daily Supervision) is a before and after school care programme we have on our school site. If you are a working parent who needs care for your child before or after school or in the holidays too we suggest you check out their website for details:
www.skids.co.nz/locations/welcomebay/ or contact: Jo on: 027 489 5247 or email: jop@skids.co.nz welcomebay@skids.co.nz

Buses
Bus transport is available for those who meet the criteria. One bus serves our school: Welcome Bay School, to and from Rocky Cutting Road via Waitao Road and Welcome Bay Road. Parents must notify the school if a child is not going to be using the bus on a particular day as children are checked onto the buses. A duty teacher will supervise the bus students until the buses leave.